From the shores of the Black Sea in Constanta to the biggest cities in the world, Simona has followed an incredible path in her career. Years of intensive training and dedication have shaped her into one of the greatest tennis players in the world and, with her recent historic victory in the Wimbledon final over Serena Williams, she now stands as a two-time Grand Slam champion.
"I don't know exactly what age I was, I was going to tournaments and I was ashamed to warm myself up before the matches," said Simona. "I was warming myself up in a corner or behind a building. I was a very shy child. The difference was in the attitude, the girls coming from the larger countries were more confident, more relaxed and accustomed to all sorts of things. In the early stages of my career, I was more restrained and took some time to get used to it."
Simona began playing tennis when she was 4 years old, being trained by her older brother and at the age of six she was already practicing every day. She moved to Bucharest when she was 16 years old to continue her tennis career with Justine Henin and Andrei Pavel as role models.
The first significant victory came in 2008 with a junior semi-final at the Australian Open and in May 2008,  she won two junior tournaments: ITF 10,000 in Bucharest and the Trofeo Bonfiglio tournament. Four months before turning 18, Simona climbed to the highest level in the Junior world rankings with the Roland Garros junior title.
"I'm maturing, I'm no longer a child. I'm 27 years old and I've been through a lot in all these years. I feel ready for life. My trust in myself increased, so I started to be different. We all change with the passing of years. I cannot stay the same as a few years ago, especially since I am very eager to learn. I always knew what I intended, I knew what I wanted to do with my life, but I had a few issues regarding the communication side. Now it's easier for me and I'm trying to be even better. In the end, the meaning of life is to see how good you can be in all chapters."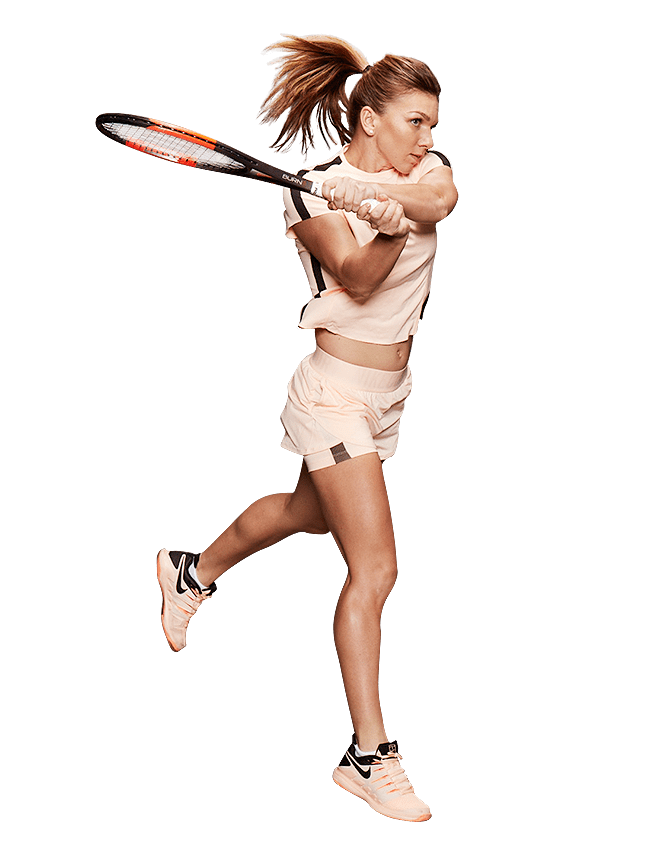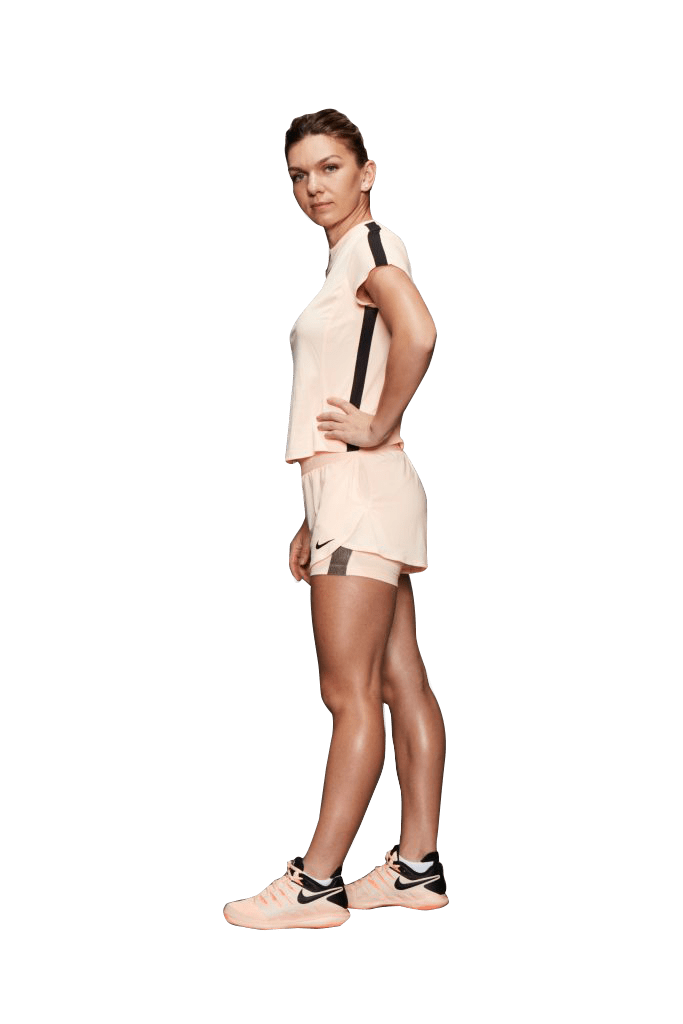 At the third time of asking in Paris, Simona finally added a Grand Slam trophy to her cabinet. "I want to thank you all. It was awesome. In the last game I felt I could not breathe. I did everything I could. It's amazing. I've dreamed of this moment since I started playing tennis. I'm very happy that it happened at Roland Garros. Paris is a special city for me."
"It's an exciting time to make this speech as a winner. I wanted this title to be won here in France. Thank you all. I congratulate Sloane, she did great. I'm sure you will play many finals in the future. Thanks to Darren, thanks to everyone. I felt your support during these two weeks. I hope in the future to play at least one final here. Thank you all, see you next year," said the World No.1 right after her triumph in Paris.


The second Grand Slam title was not far behind. Simona became the first Romanian player to win the Wimbledon singles title, brushing aside seven-time champion Serena Williams in a one-sided final. Calling it the "greatest match" of her career, Simona hit only three unforced errors in a 6-2 6-2 victory, the cleanest triumph ever recorded in a Grand Slam tournament final.
"I wanted this badly," Simona said in her post-match press conference. "When I started the tournament, I talked to the people from the locker room that my dream is to become a member here. So today it's real and I'm really happy. Wimbledon, I think it's very special for every country. Here the tennis was born, let's say. It's all the rules, very prestigious tournament, makes it a little bit different and more special.
Thinking that is a possibility to win on grass, it was tough to believe because we don't even have a court, grass court, in Romania. That's something far. But I knew if we be patient and if we work hard, we get the feeling of the grass court. So I did this year and I did it pretty well."