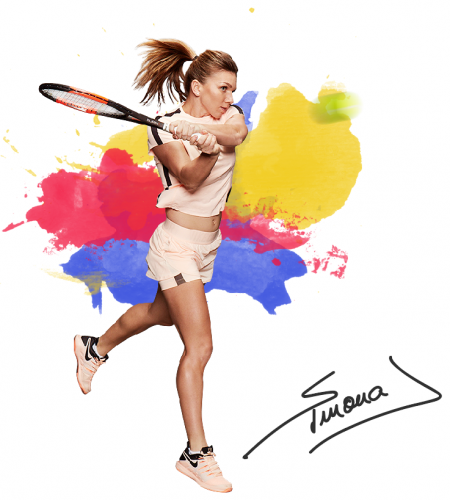 About Simona
From the shores of the Black Sea in Constanta to the biggest cities in the world, Simona has followed an incredible path in her career. Years of intensive training and dedication have shaped her into one of the greatest tennis players in the world and, with her recent historic victory in the Wimbledon final over Serena Williams, she now stands as a two-time Grand Slam champion.
Details
Given the recent rise in Covid-19 cases in Romania and my anxieties around international air travel at this time, I have made the tough decision

Thank you Sports Festival for the invitation and congrats for the event. As always, I felt wonderful in Cluj and secure, under the new health

WTA World No.2 Simona Halep has explained what led her to become such a big fan of Justine Henin. Wimbledon champion Simona Halep has revealed that
Simona Halep foundation develops long-lasting projects in fields as sports, health and education. Find out more!
READ MORE
Follow Simona on instagram at
@simonahalep