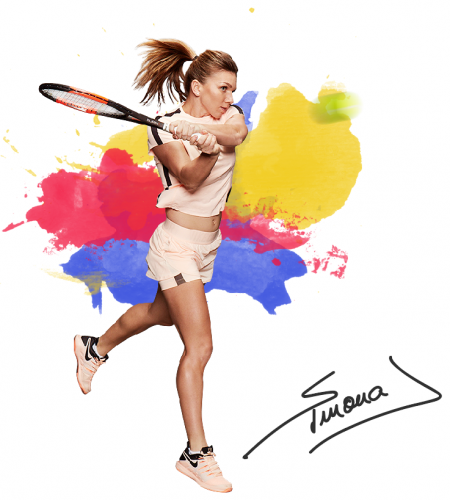 About Simona
From the shores of the Black Sea in Constanta to the biggest cities in the world, Simona has followed an incredible path in her career. Years of intensive training and dedication have shaped her into one of the greatest tennis players in the world and, with her recent historic victory in the Wimbledon final over Serena Williams, she now stands as a two-time Grand Slam champion.
Details
Simona Halep has qualified for the 2019 Shiseido WTA Finals Shenzhen, set to take place from October 27 - November 3. The Wimbledon champion becomes

After a one-year hiatus, two-time major winner Simona Halep will be reunited with coach Darren Cahill. Simona Halep will team up with coach Darren Cahill once

No.4 seed Simona Halep moved through to the second round of the US Open for the first time since 2016, enjoying a 6-3 3-6 6-2
Simona Halep foundation develops long-lasting projects in fields as sports, health and education. Find out more!
READ MORE
Follow Simona on instagram at
@simonahalep