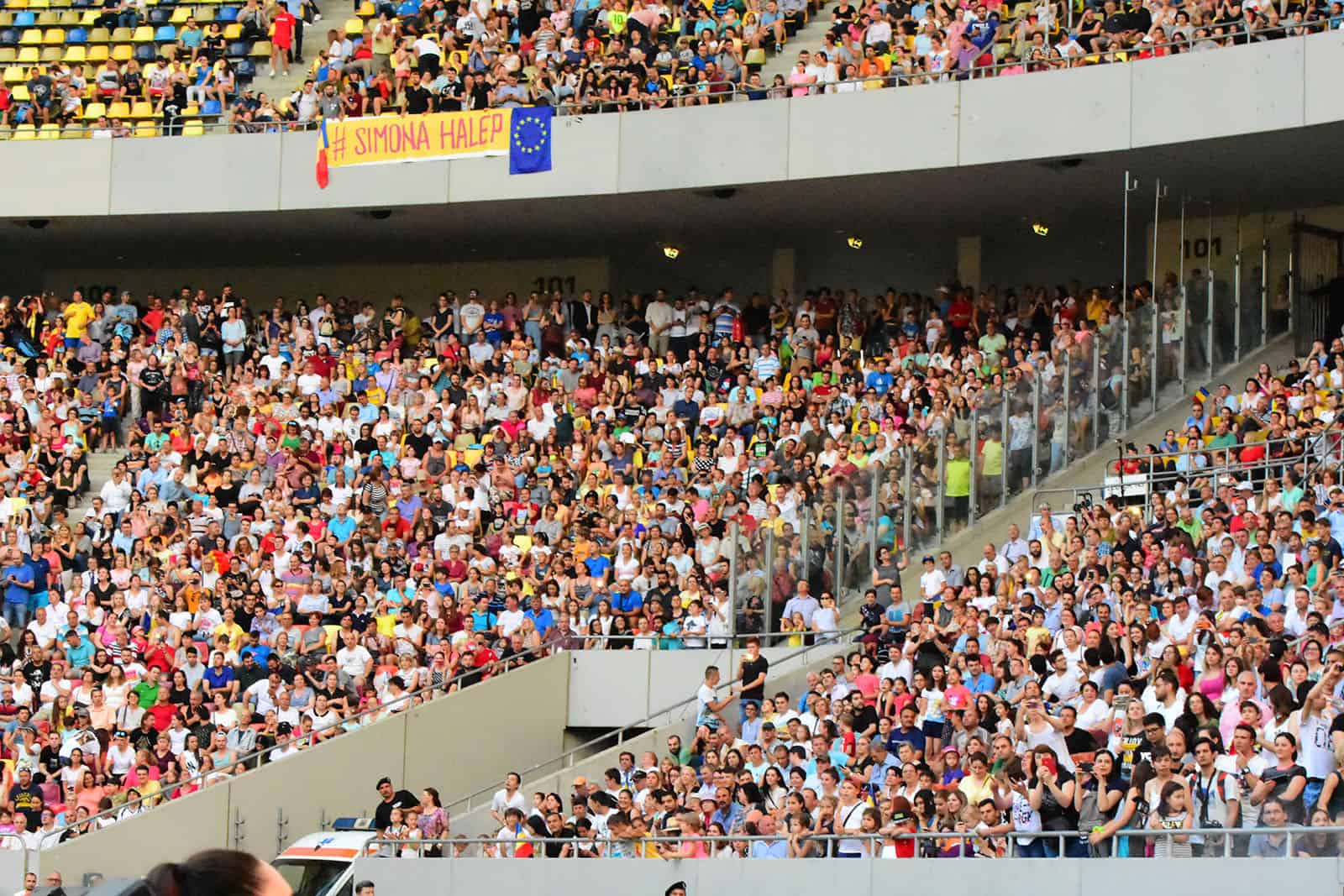 SPECTACULAR ATMOSPHERE AT THE NATIONAL ARENA FOR SIMONA HALEP
Upon her return to Romania after winning her maiden Grand Slam title in Paris, a very emotional Simona Halep showed off her spectacular trophy at the National Arena in Bucharest, in front of 25,000 fans who applauded warmly in an electrifying atmosphere.
The event began with the singing of the Romanian anthem, during which images from the Roland Garros tournament were projected on the screens behind the stage where Simona stood. The Grand Slam winner told the thousands of fans present that she was "more touched than back then at Roland Garros."
Ilie Năstase and FRC President George Cosac also made speeches, and Marcel Pavel and Monica Anghel contributed to the triumphant atmosphere with songs such as "Simply the best" and "We are the champions".