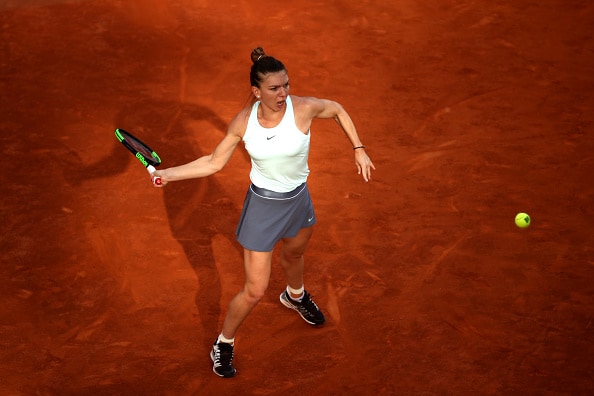 Simona back up to No.2 after Madrid final
Simona will rise to No.2 in the world after reaching the final of the Mutua Madrid Open, where she fell 6-4 6-4 to Kiki Bertens of Holland.
"I think she played better tennis tonight," Halep said after the match. "She deserved to win the match definitely.
"About my game, I think I played wrong, and I'm upset about that. But I'm not going to make a drama. I'm just thinking for the next one, when I will play against her, to change some things."
Halep arrived in Madrid fighting a cold that had her on a treatment of antibiotics throughout the week, but the reigning Roland Garros champion still found a supreme level on her favorite surface to make her fourth Madrid final before running into an unstoppable Bertens.
"I couldn't believe at the beginning I would be in the final, so I will just calm down, I will analyze more and I will be nicer to me because I don't deserve to be very hard [on myself].
"It was a good match from her. And she deserved to win the title because she played the whole week really good tennis. So, it was a good week."
Click here for the full article on www.wtatennis.com
Photo credit: Getty Images