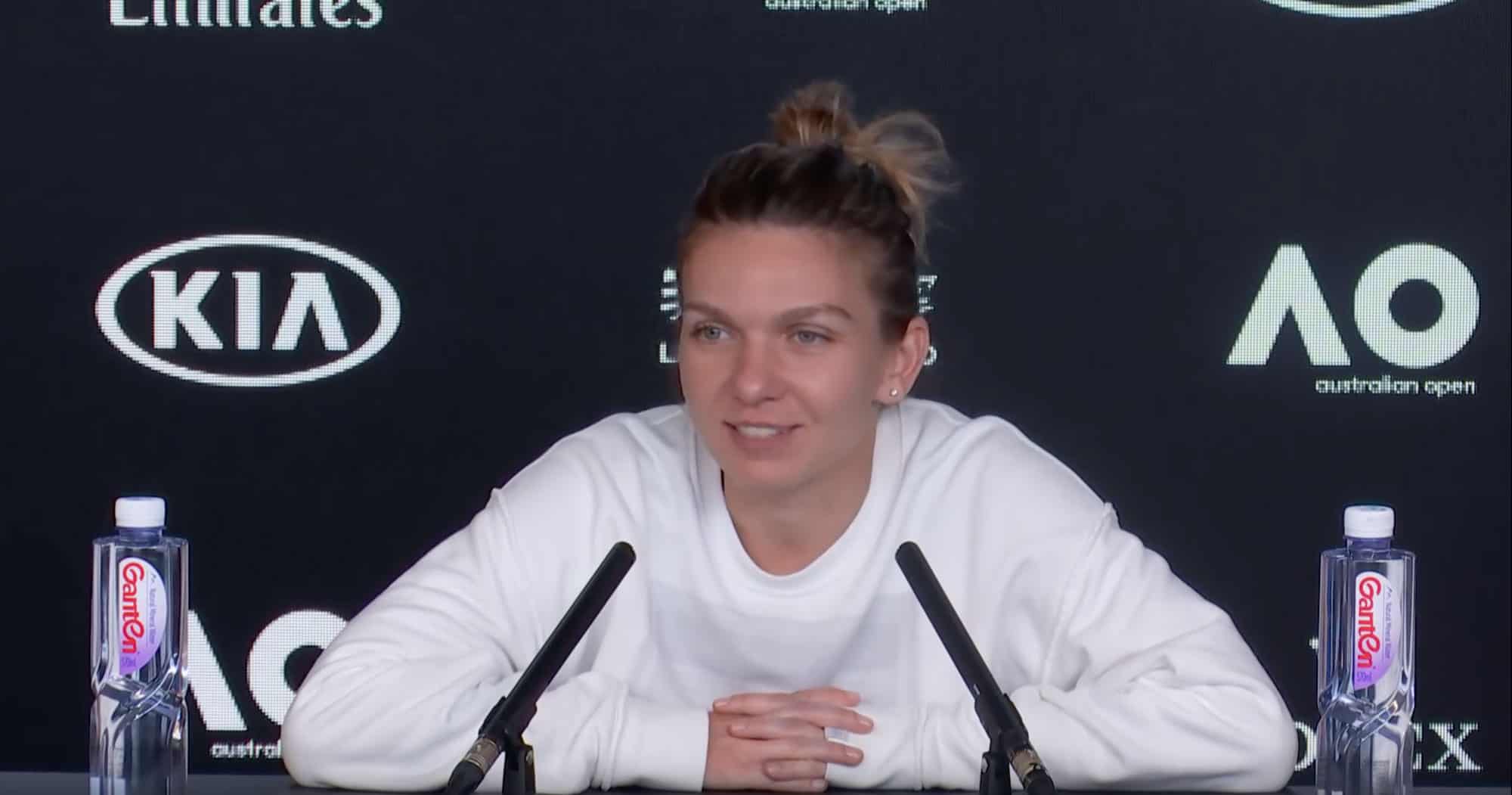 Simona ready to learn from defeat
A Q&A with Simona Halep after her straight-sets defeat to Spain's Garbine Muguruza in the semi-finals of the 2020 Australian Open.
Q. Talk through the match. Obviously you had chances in both sets to take them. What do you think at the end of the day was the difference in each set for you?
To lose like this hurts more, definitely. I'm in pain now, I have to admit. But life is going on.

I think maybe I could be a little bit more brave in the points that were important. I didn't do that. Maybe I went a little bit defensive in those balls and I couldn't take the domination of the point.

She served very well in the important moments. My return was not great today. I think it was a good match for both of us, but she was stronger in the end. In the important moments she played a little bit more braver.
Q. When you say you could have been more brave or do things differently, is it more stuff she was doing or the conditions? A combination?
I don't know what it was exactly. Also she was very strong with the game. I think I had many chances to win this match, but didn't happen.

Means that she was better today.
Q. What do you do after a loss like this? Analyze what happened or move on straightaway?
I didn't talk tennis with my team yet. I have just to cool down a little bit, then to analyze what I did wrong and what I have to do better.

It's a good tournament. It's a semifinal. I won't do a drama. But it hurts.