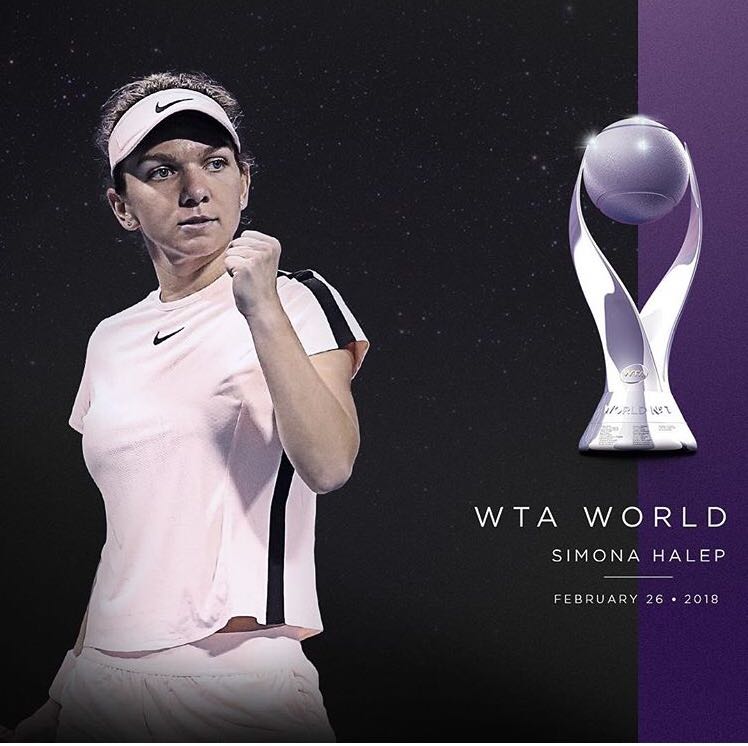 WTA SHOT OF THE MONTH/PLAYER OF THE MONTH
After winning the most prestigious prize of her career, her first Grand Slam title in Paris, Simona was voted the WTA Player of the Month for the second time in 2018 after she had previously won this distinction in January. Before winning her Grand Slam trophy, Simona also reached the final in Rome and the quarter-finals at the Mutua Madrid Open. This season she notched an impressive 15-3 record on clay.
The reflexes and determination of Simona led to her winning the WTA Shot of the Month during her semi-final match in Rome. Absorbing the power of Maria Sharapova's missile, Simona Halep came to the net and finished a key point at the start of the third set with a reflex backhand volley. The point was a sign of things to come for Halep in the final set as she came back from a one- set deficit to secure her place in the finals of the tournament for the second year in a row.