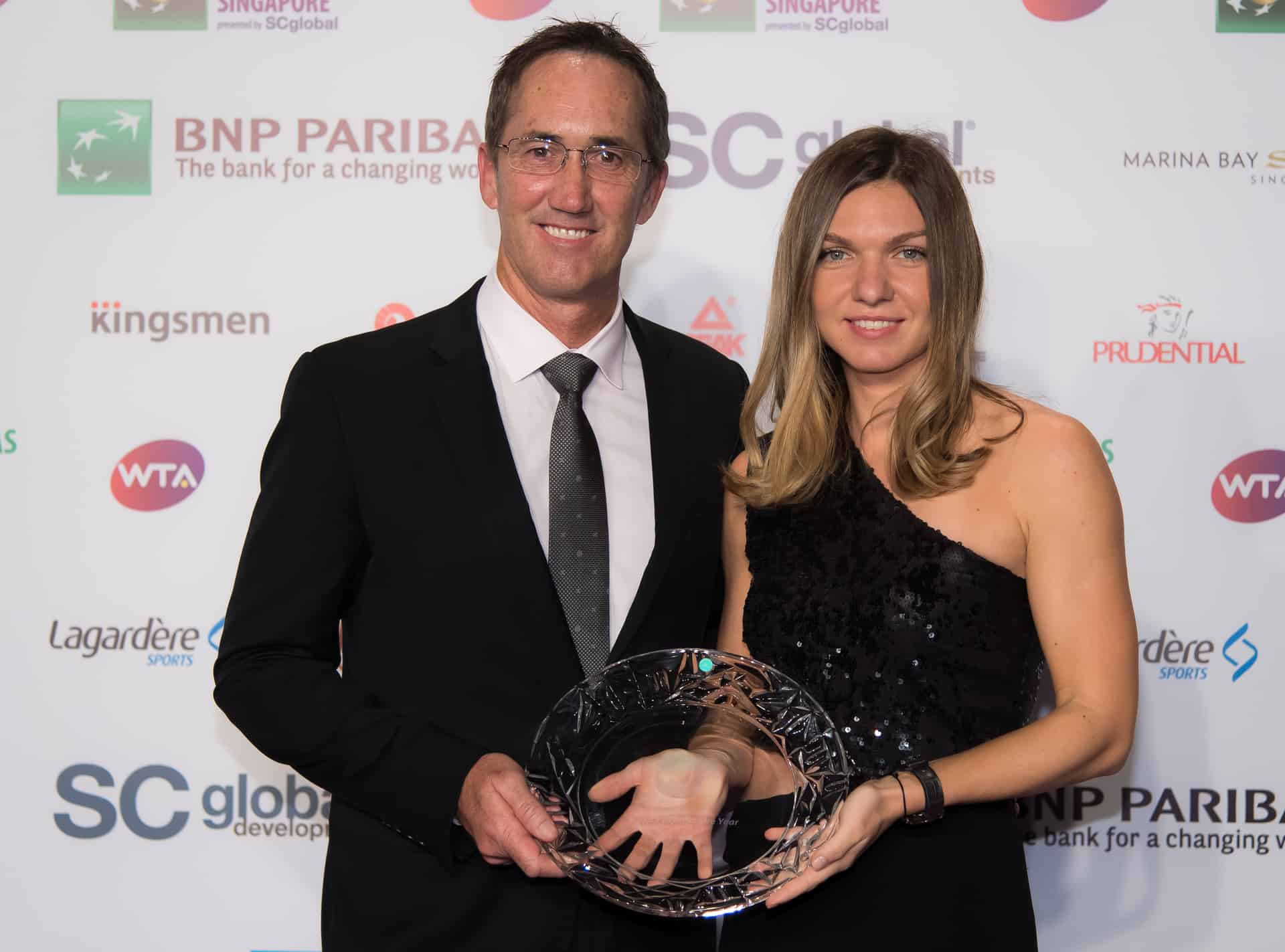 'Darren will be back by my side' – Halep announces Cahill return in 2020
After a one-year hiatus, two-time major winner Simona Halep will be reunited with coach Darren Cahill.
Simona Halep will team up with coach Darren Cahill once again for the 2020 season, the former WTA World No.1 announced via her social channels.
The Australian announced a split with his long-time pupil during November 2018, expressing that he wished ""to be home more for support as our children enter important stages of their lives.
It brought to an end a successful three-year collaboration, which saw Halep become WTA World No.1 for the first time in 2017 and pick up a maiden Grand Slam title at the 2018 French Open.
Although Halep won Wimbledon this year, defeating Serena Williams in the final, she has struggled to match the consistency she managed in 2018 and has slipped to WTA World No.6.
However, she will be reunited with Cahill for the coming year.
"I have some exciting news to share with you," Halep told her social media followers. "After a year without him on my team, I'm happy to announce that Darren will be back by my side next season."
Jokingly, she added: "So, D, last time I killed you, and I'm playing to kill you again. I can't wait to finish what we started. See you soon!"
Halep, who had a trial spell with coach Thierry Van Cleemput earlier this year, is currently recuperating from an ankle injury that forced her out of Zhengzhou.