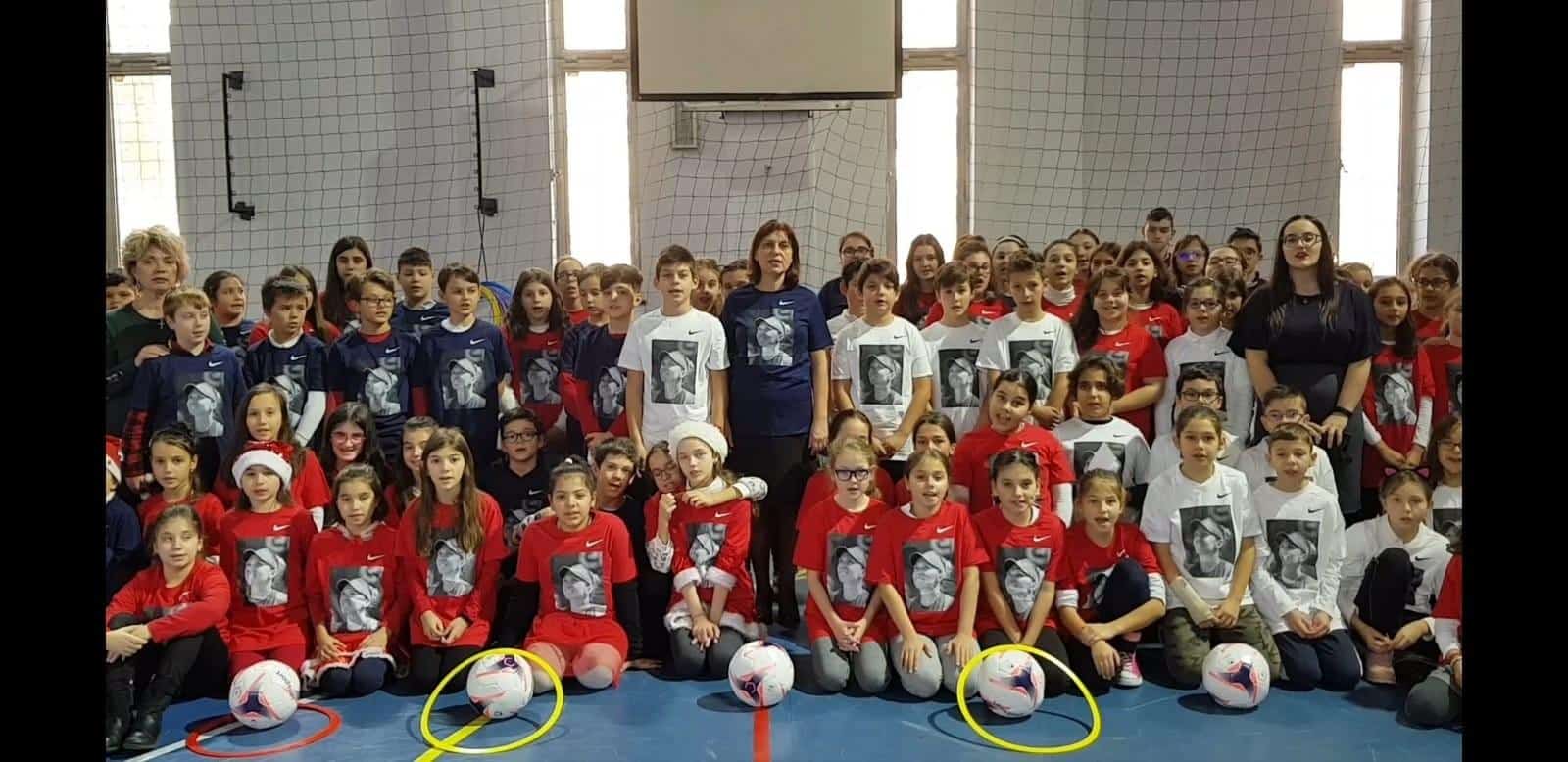 Simona Halep Foundation promoting sports
Simona Halep Foundation attended this month a project initiated by Romanian Tennis Federation for promoting sport in schools and high schools. As part of the project, the Foundation financed the purchase and distribution in 10 schools in Bucharest of certain kits containing sports equipment as well as 3,000 personalized T-shirts with images of the great champion.
With the occasion of the event, Simona said:
I've wished with all my heart and I am glad that I was able to attend this project initiated by Romanian Tennis Federation. With the direct contribution and financial support of Simona Halep Foundation, we believe that we were able to bring our contribution one more time to the sports awareness in general, and in particular in those 10 schools from Bucharest: "Petrache Poenaru" Gymnasium, "George Călinescu " Gymnasium, Gymnasium No.2, Gymnasium No. 134, Gymnasium No. 135, Gymnasium No. 136, Theoretical High School" Dimitrie Bolintineanu ", Theoretical High School" Ștefan Odobleja ", Theoretical High School "Ion Barbu" and Theoretical High School "Gheorghe Lazăr".

I am glad to see all the efforts of Romanian Tennis Federation to show the children that tennis is a beautiful and complex sport. Assuming only 10% of the students attending this program will try tennis, for us it will be a great joy, because they represent the future.

For me, this was a wonderful experience and in the future I would like to take part as much as possible to such actions. The joy I saw in in children's eyes brought a huge smile on my face and happiness to my soul.