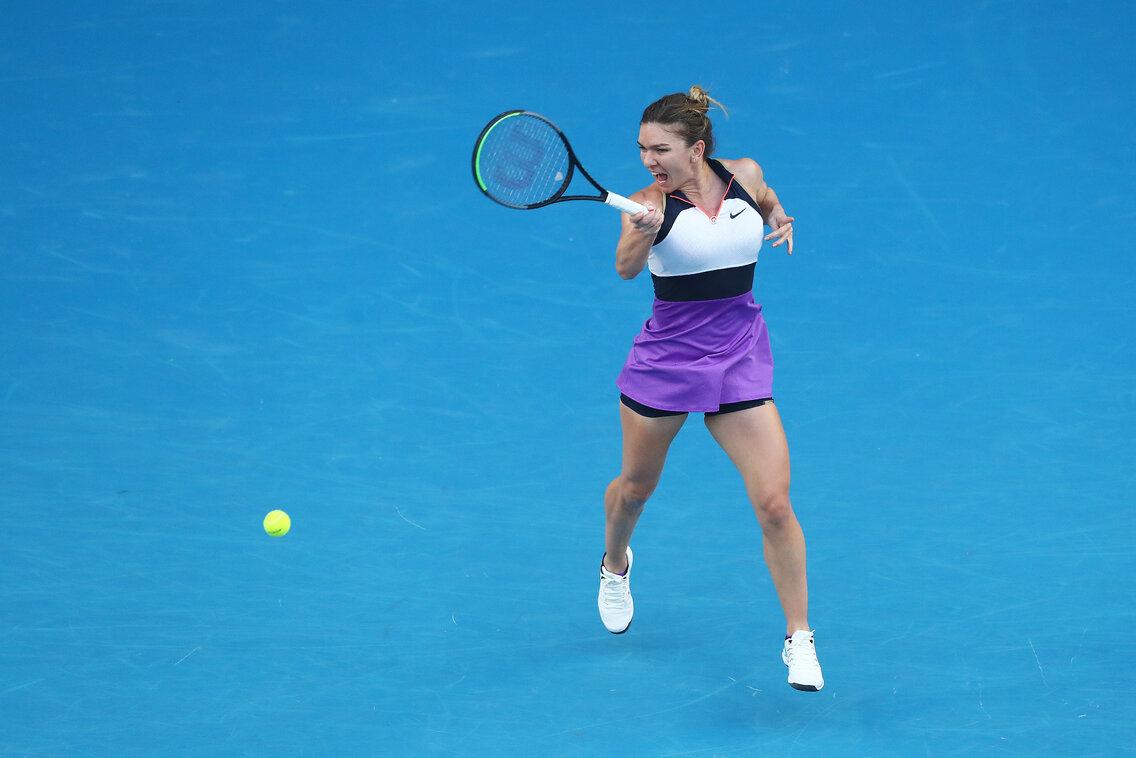 Simona came back from a 2-5 final-set deficit to claim a 4-6 6-4 7-5 triumph over Ajla Tomljanovic
Report from australianopen.com
Simona Halep came back from a 2-5 final-set deficit to claim a 4-6 6-4 7-5 triumph over Ajla Tomljanovic on Wednesday night, a victory that sends the second seed into the third round of Australian Open 2021.
The Romanian appeared in danger of joining the slew of toppled top-ranked players on Day 3, but steely resolve propelled her through the final games as she stared down defeat.
The enthralling battle ebbed and flowed for two hours and 34 minutes and featured 15 breaks of serve, Halep prevailing despite delivering 28 winners, nine fewer than her opponent's 37.
I expected that she's going to play very hard and very strong. I know that she's a very tough opponent and I expected it to be a difficult match, but it was more than I thought,
said Halep, who stretched her head-to-head advantage over Tomljanovic to 5-0 with the win.
I was not that positive when I was talking to myself,
admitted Halep.
Mentally, I think I was a little bit stronger and I wanted to, I had the desire to win the match and I didn't want to give up.
For the full article please go to ausopen.com