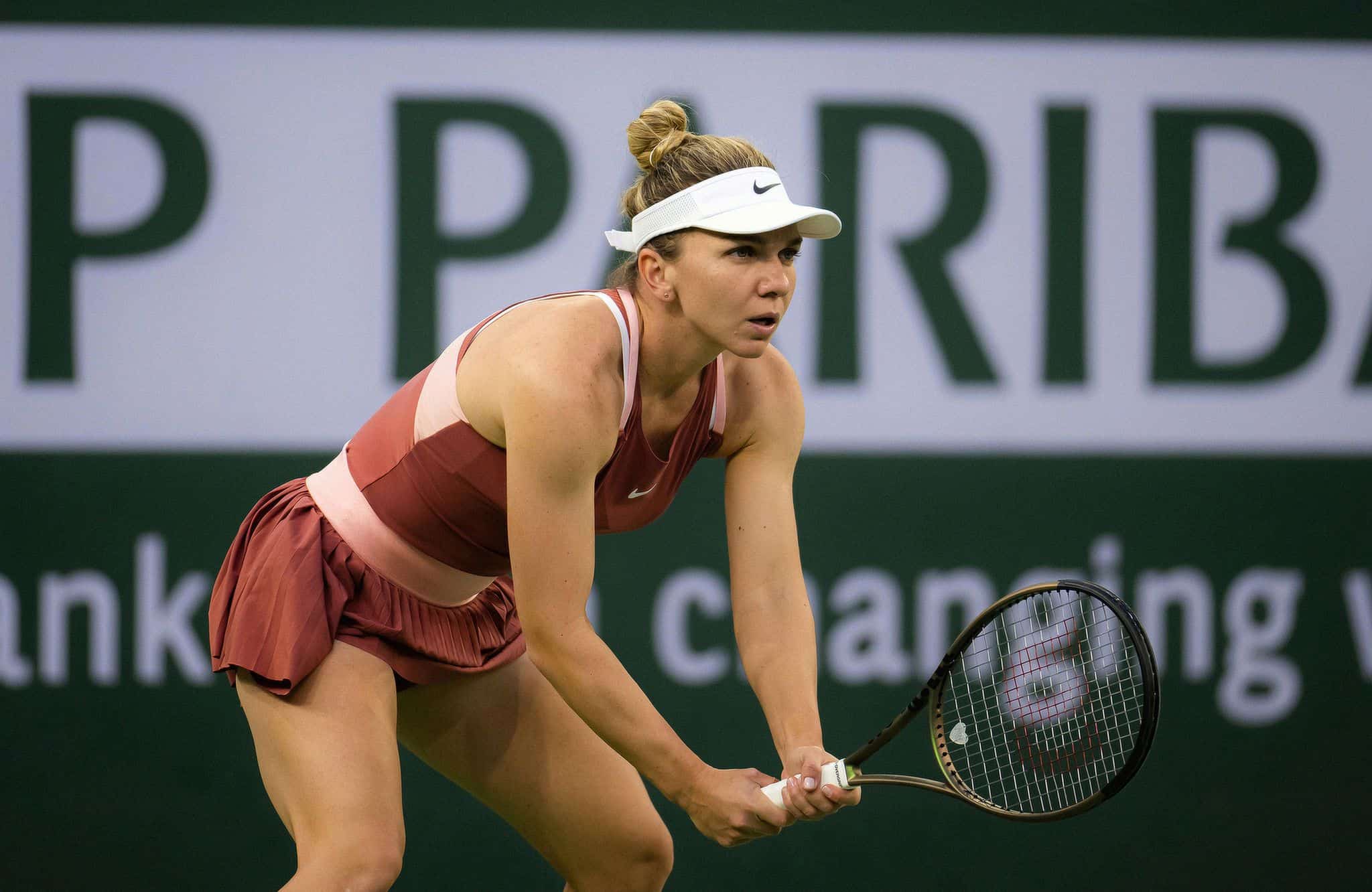 Simona's bid to reach the final of the BNP Paribas Open fell just short as she was defeated 7-6 (6) 6-4 in a fantastic battle by World No. 4 Iga Swiatek
Poland-born Swiatek saved two set points in the first set tiebreak and overcame a fall at the net early in the second set to tough out the victory and earn a final clash with Maria Sakkari of Greece.
Simona remained upbeat after a brilliant run of matches in Indian Wells and will head to Miami with her head held high.
From the post match interview with Simona:
What are some things that you're especially proud of that you have accomplished in the last few weeks?
The way I've been on court. I think that is the most important thing. It's a semifinal, so it's a good thing that I could play so many matches and tough matches. And winning them.

Today, of course, it wasn't to be for me, but I think I can, I have many positives and I will take all. Of course tonight is tough to see that, but I'm sure that I will speak with my people and I will be good after.
How is the leg and what did it kind of start hampering you from doing?
A little bit in the first set at the end, but then it got worse a little bit in the second set on the backhand part, on the backhand side.

Yeah, I struggled a little bit with it. Now it's sore, but I hope in few days it will be okay.
This last two weeks you've been serving very, very well in terms of getting through your service games. Very high hold percentage. I'm curious, is that, did you feel that that was happening because of the serve itself or because you were managing your service games well?
Both. I think also on the serve I started to work on it one week before coming here, so I didn't have much of preparation. But it looks super good, even if I didn't have so much and gives me confidence that if I will keep working I will be even better.

And, yeah, now I trust my serve a little bit more and I feel like I can be strong on that. Even if I don't hit very strong, I feel like I can do a lot with the serve.

So I'm going to focus on that and hopefully I can get better there.
Photo: Jimmie48photography