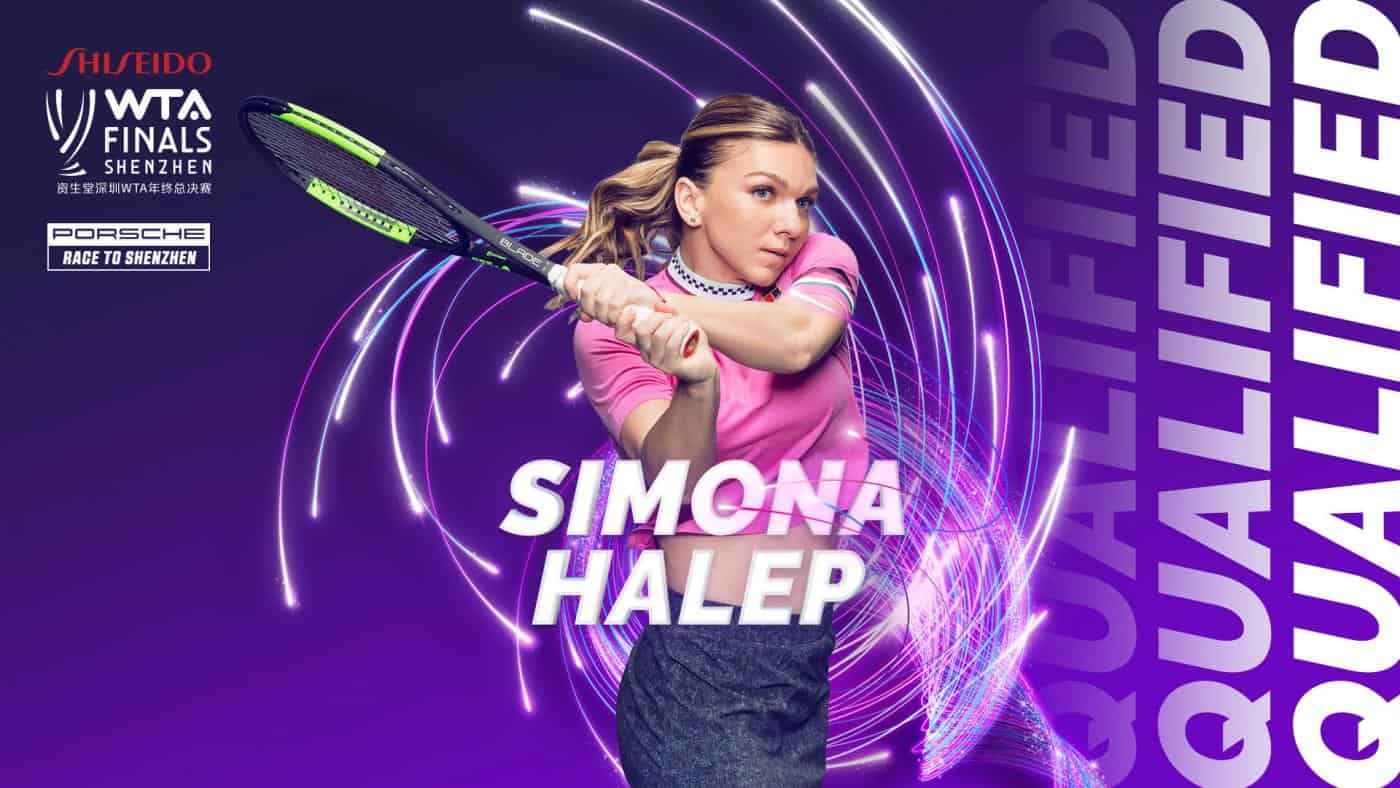 Halep qualifies for sixth straight WTA Finals
Simona Halep has qualified for the 2019 Shiseido WTA Finals Shenzhen, set to take place from October 27 – November 3. The Wimbledon champion becomes the third player to qualify after another standout season on the WTA Tour, highlighted by her second Grand Slam title at Wimbledon.
This season marks Halep's sixth consecutive qualification for the WTA's season-ending showpiece event, although 2019 will be her fifth appearance, having been forced to withdraw from last year's tournament due to a back injury. On her debut in 2014, Halep reached the final, defeating then-World No.1 Serena Williams in the group stage before falling to the American in the championship match.
"It is such an honor to qualify for the Shiseido WTA Finals Shenzhen," said Halep. "It is always a goal of mine each season to qualify and I'm excited to play the event this year. I have been to Shenzhen before so I'm looking forward to being back in front of the great fans there."
To read more, please visit
https://www.wtatennis.com/news/halep-andreescu-dabrowski-xu-qualify-2019-shiseido-wta-finals-shenzhen